African Rhythm comes to Wyre Forest!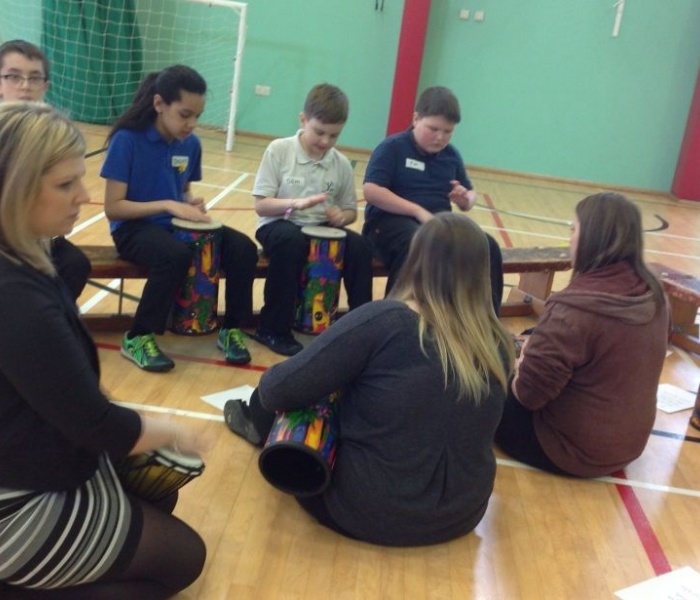 Year 7 pupils at Wyre Forest School had a real treat on Friday when music students from Stourport High came over to do some African drumming with them.
The three students brought a selection of African drums and percussion r with them, along with their plans for the workshops. The pupils learned how to play a selection of drums, using different parts of their hands. They learned how to echo a rhythm and how to hold a contrasting rhythm underneath a melody. The pupils were then taught a song in Swahili, which they sang all the way back to class. The session was lively and the pupils were excited and joyful to be taking part.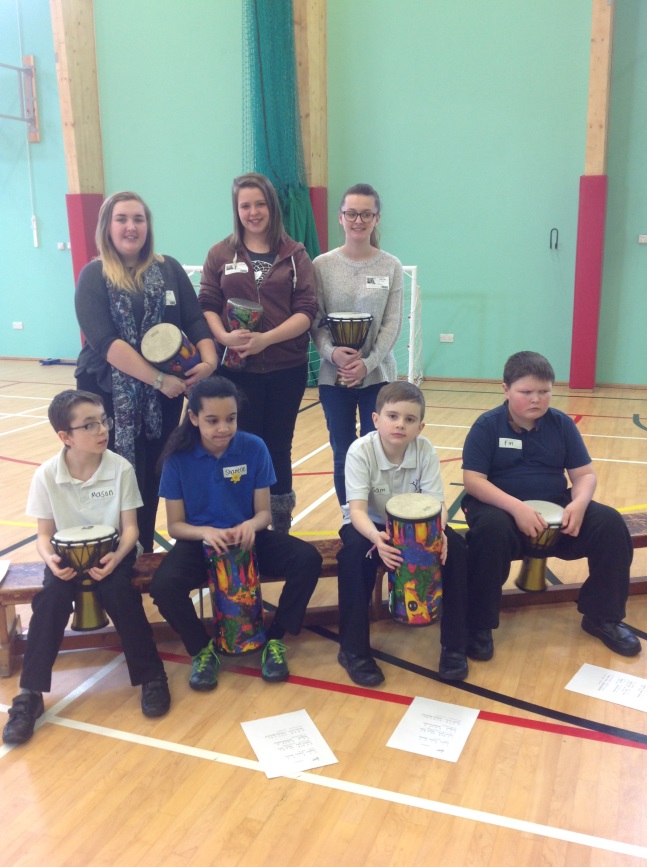 We hope to work more closely with Stourport High in the future, hopefully next time the students will bring along their Ukuleles.
Thank you to everyone who took part.
Jo Powell
Head of Music and Performing Arts.