Newsletter 24th March 2016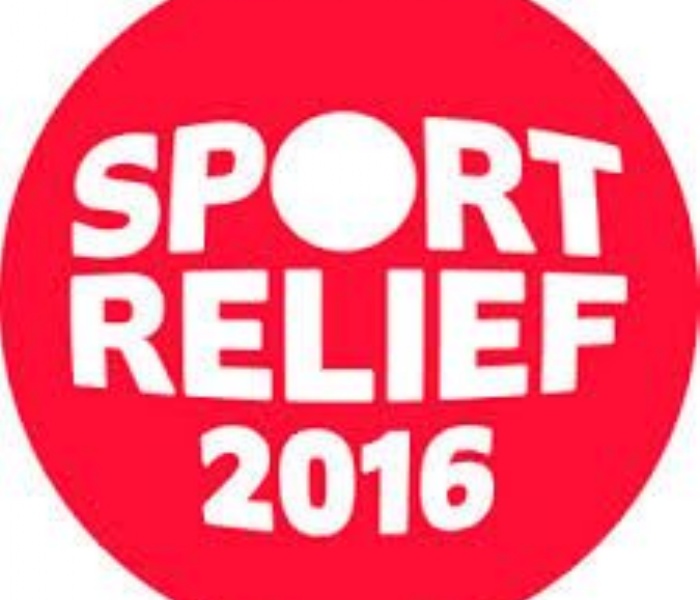 Latest News From School....
Sport Relief
The 18th March saw Wyre Forest School participate in Sport Relief. The entire school got really involved as either a class participating in their own sponsored activities or in whole school activities.
It was a great day, seeing all the children involved by either dressing up in their favourite sporting team colours or wearing as much red clothing as they could!
The staff had lots of fun getting dressed up too…!
There were lots of great things going on all week leading up to the day itself, with 7W trying to keep their bike pedalling all day everyday….
…swimmers that swam either in school or at the local swimming pool recorded how many metres they swam…the grand total was a staggering 26,530 metres, which equals a whopping 16.4 miles!!!!!!
In the afternoon we held a 'Dance-athon' for all the children…
…we also had Archery going on….
…and of course we had the obligatory (though not strictly sporty but still very yummy!) cake sale…
Overall it was a fab day and the running total raised by all our amazing children is over the £1000 mark!!!!! With more cash still rolling in!!!
So, a massive well done to all you children, parents and staff for making Sport Relief 2016 such a wonderful event. Thank you.
7FS and 12 BC – Sport Relief
We kept really fit and healthy this month!
We visited the Athletics Track in Stourport four times and walked, ran or travelled a mile . Well done to all the pupils, staff, parents and volunteers who helped us – it was great fun – and we hope we will have raised lots of money for a great cause.
School Council Elections
A fantastic well done to all candidates for taking part in our school elections. We enjoyed voting in our polling station, and had help from our Baxter friends too! The New School Council will start after Easter. Well done everyone-you are ALL superstars.
P.E Residential March 2016
After a long journey we finally arrived at the Arete centre to meet Richie our instructor for the week. We all settled into our rooms and got allocated kit ready for our first walk around the slate mines, the pupils enjoyed seeing this and where asking Richie lots of questions.
We all had to be up at 7.30am ready for breakfast and sandwich making, all the pupils made their own sandwiches and packed their day bags ready for a day on the water. Rafting on the Menai Straights! The pupils had to pump up their own raft working together making sure there was enough air in before lowering it into the water. The view was breath taking and the children all worked very hard as a team to paddle the raft, there was one hairy moment when we hit a rather angry rapid but as a team we pulled through!
That afternoon we went back to the lake in front of the slate mines for a spot of pancake making and canoeing. The pupils were excellent at canoeing they had a small race along a short distance.
For our evening activity we went abseiling down a rock face, 30ft in the pitch black with nothing but a head torch, what a massive achievement for our pupils who were absolutely terrified but gave it a go!
Wednesday was mining day! Exploring the mines and using ropes to get over small water pools, all the pupils worked together looking at the map and following the direction for Richie. Our final full day of activities was the big climb, Snowdon!! How fantastic!!! Snow everywhere, very deep. We needed ice picks and crampons to get up the mountain safely. We all worked together to keep the spirits high in the team encouraging everyone to do their best. Once we reached the top a man approached us and said "I was watching you guys come up and I want to say how well you worked as a group I was very impressed".
Gareth and Emma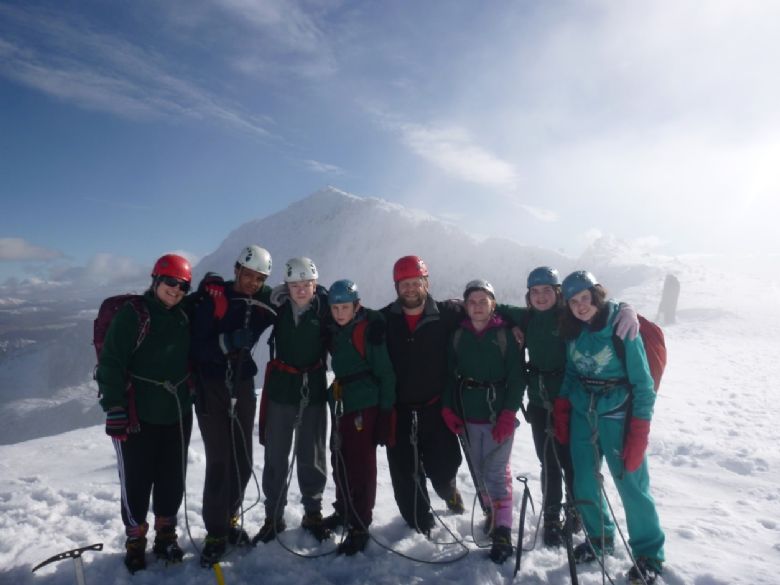 Year 10 Catering Students
What an amazing day we had on Tuesday with the Year 10 GCSE catering students. Our visit to the award winning Atrium restaurant at University College Birmingham was just amazing. The restaurant was superbly run by older students, and we enjoyed seeing how food was professionally presented, and the menu planned out. A real educational experience for us all, and well done to the girls for trying unfamiliar foods! The artichoke veloute with crispy pancetta, quails egg and truffle was a triumph. But everyone agreed that the desserts won the day, especially the yogurt and elderflower panna cotta with pomegranate granita.
We are already planning our next high level food experience!
Boating Fun!!
11S take to the water whatever the weather, but here we are 'basking in the sunshine'.
The students are involved in all aspects of the journey:
Planning and organising what we need to take with us Preparing ourselves for the weather conditions Carry all our kit Making sure we have plenty of time for our snack (using our PECs and communication books - of course) Saying 'hello' to everyone we meet Having our picnic lunch by the side of the canal (more communication) Passing the ball to one another (Bob keeps throwing it overboard!) Remembering to take off our muddy boots when we get back to school
Russell House News...
Russell House are planning to host a sponsored "24hr Go-Cart Onesie Relay" event to raise money for a student common room in Russell House and for some garden furniture and equipment. The event will take place in the gardens/parking area of Russell House at 10am on Thursday 21st July into Friday 22nd July. Staff and pupils will take 30min slots riding the pedal go-carts around a marked track whilst wearing their onesies. Sponsor forms will be circulated and we invite all to participate! For more information, please contact Tim Matthews or Trina Bunn at Russell House.
Staff and pupils at Russell House would like to welcome a new member who has brought a new range of activities and interests to our group. Lucy has settled in well and has enjoyed showing us her make-up skills.
New School Building....
The children in Hazel Class have been busy learning about their local neighbourhood and environment. As part of this project they have used their ipads to take images of the school which they have then used to produce this model of the building.
Well done Hazel Class for working togther to produce such a super model of our lovely new school.
This term we are saying Goodbye and Happy Retirement to Trevor and Marie and Goodbye and Good Luck to George , and congratulations to Hayley on the birth of baby Archie.
BACK TO SCHOOL FOR PUPILS ON TUESDAY 12TH APRIL 2016
HAPPY HOLIDAYS EVERYONE!!!!