Newsletter 20th May 2016
Latest news from Wyre Forest School.....
Menu Week: Week beginning 23rd May will be Week 4.
COMPLAINTS & COMPLIMENTS
If you have a concern, complaint or just want to raise an issue with someone then please come in and talk to us. Unfortunately some parents would rather put issues on Facebook than let us know personally. Come and talk, we won't always guarantee the answer you want but at least we can all be more aware.
Talk to Class Teacher
Talk to Phase Leader
Talk to Senior Leader
Talk to Headteacher – Mrs Garratt
Please follow this route to make sure we can nip things in the bud quickly.
Phase Leaders
Alison Hopkins for NURSERY, OAK, PINE, HAZEL & BEECH
Su Weston for BIRCH, MAPLE, CHESTNUT, ELM, YEW & WILLOW
Debbie Hawkesworth for 7FS, 7P, 7W, 8F, 8H, 8I, 9H & 9P
Rebekah Thompson for 10TB, 11D, 11S, 11W, 12BC, 13D & 13P
13P
Jordan and James have taken on new roles of library monitors. They are working very hard on a Friday morning tidying the books. Please help them by tidying up your books when you are in the library.
Middle School News

On Wednesday 11th May 2016 some of the Middle School were very privileged to interview a Jewish survivor, who came to Britain on Kindertransport in 1939. Loree Napier told us about her fascinating life and we were amazed to hear she actually saw Adolf Hitler!
KS2 After School Football Club.
There are still 5 spaces available, but you do need to return your consent slip next week to Mr Davies and await confirmation of your place in the club.
Quad Kids
Three pupils (Justin, Sam and Alex) competed in the Quad Kids event at Stourport Athletics track last Friday. There were over 50 pupils from 6 local Primary schools taking part in 4 events; 75m sprint, 400m run, rocket throw and long jump.
All the boys did extremely well and really enjoyed themselves, with excellent commitment, attitude and that competitive edge that gets you across the line!!
Whilst all three boys did very well, Sam finished third in his 400m heat and Alex won his 75m sprint heat and came second in his 400m heat. Justin, however, produced an awesome performance in the 75m sprint, where he won his heat and finished fastest overall and also won his heat in the 400m finishing second overall!! All three boys received a wrist band for their participation and Justin also received a winner's medal for his 75m sprint!
Well done to all three boys who represented Wyre Forest School with pride and distinction! Thank you for your hard work, and a special thank you to Faye for supporting the boys and I at the event and even joining in the 75m sprint (she couldn't resist!!).
13D
13D have been working hard on the school allotment at Bishops Wood. With the weather having been so fabulous a lot of watering was required. We had to borrow a hose pipe. If anyone has a spare one they are willing to donate we would be very grateful.
Thank You
A HUGE Thank You to Mr & Mrs Lathe for their kind donation towards this years Prom – Most Appreciated
GCSE Art
The GCSE art students have been working really hard - and it shows! Amongst the final pieces on display in our Vocational Hub are a psychedelic self-portrait, a terrifying snake-headed Medusa and a Terminator-inspired self-portrait made of computer parts. We also have Cubist renditions of the Kray twins, a stunning bright white flame sculpture, some beautifully scary skulls, a floral explosion and a textile reimagining of funky seventies wallpaper. All in all, a delight to the senses! And if we can draw tentative inferences from the positive comments of visiting staff, hopefully also some pretty decent GCSE grades!
Thanks to the students for their hard work and wonderfully inspired creativity: Bethany, Jamie, Edwin, Deon, Lewis, Nicole, Katrina and Connor. Also the various staff that have supported them, including the fabulous art team: Rebekah and Rosie.
Nicole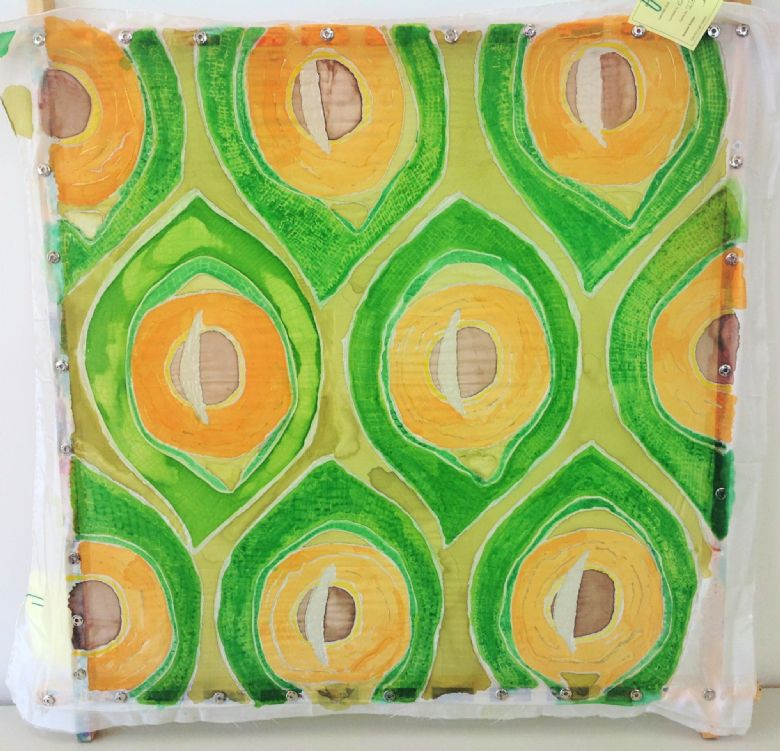 Lewis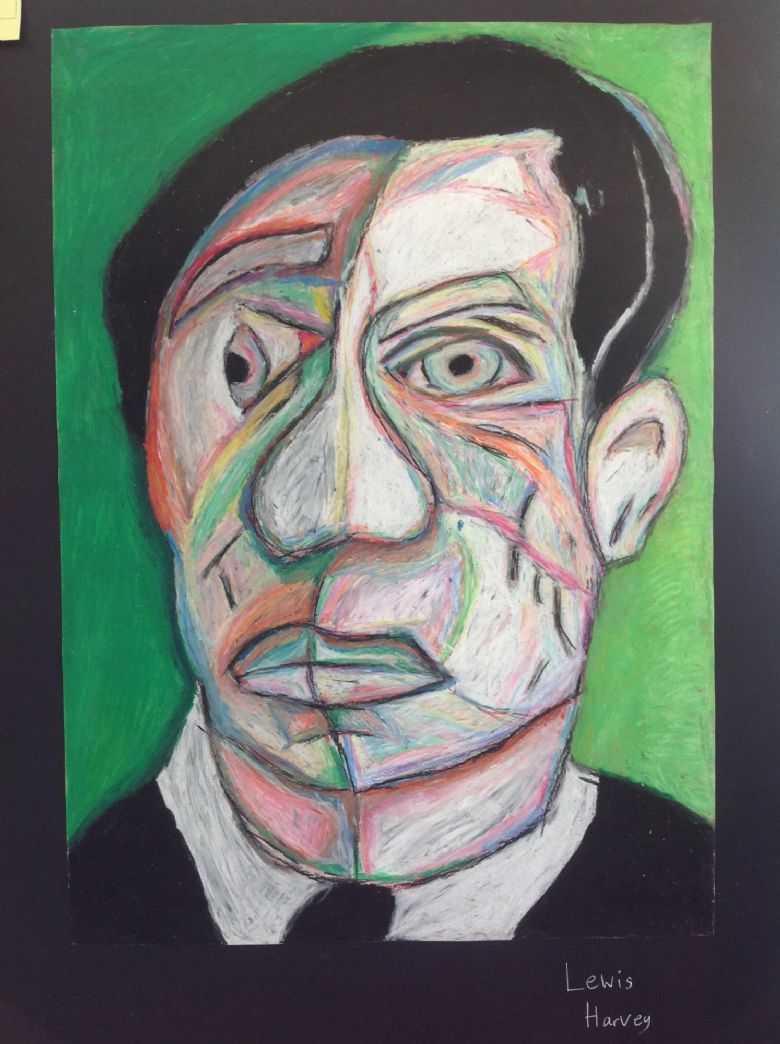 Katrina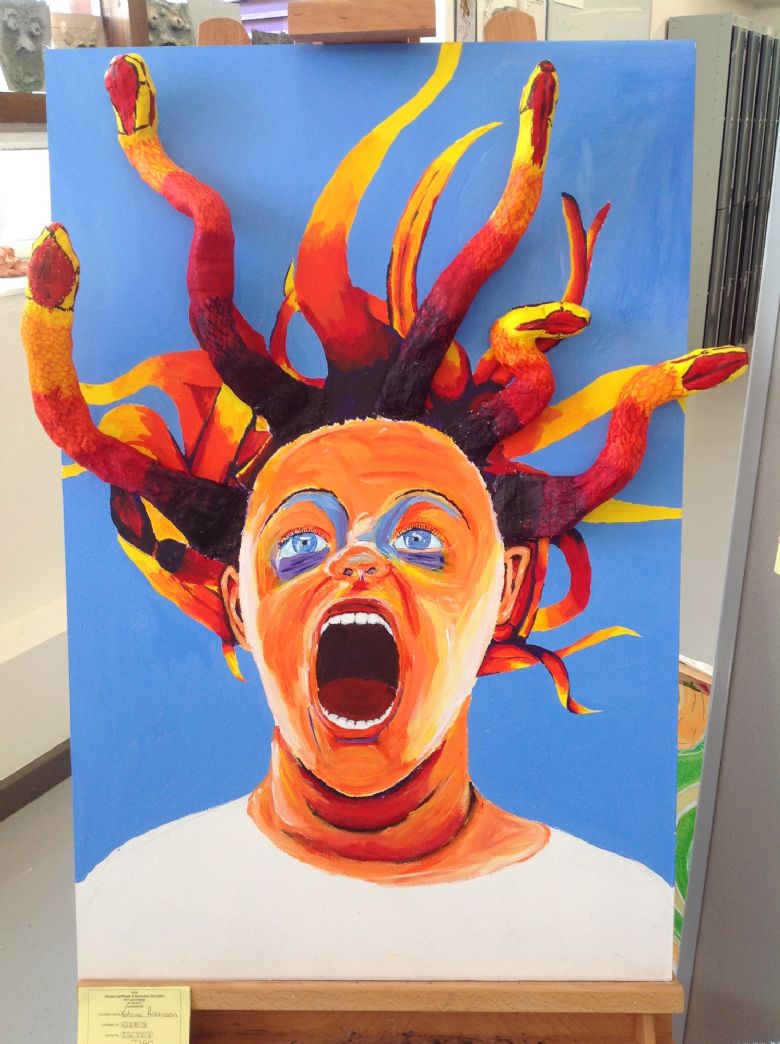 Jamie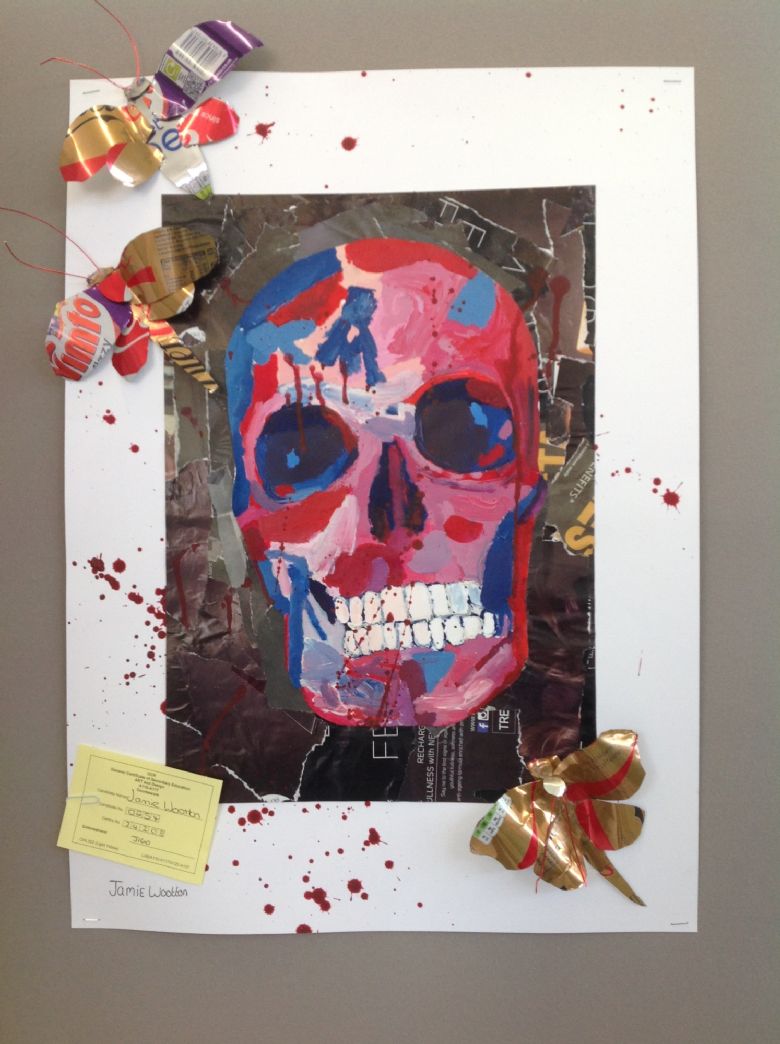 Eddie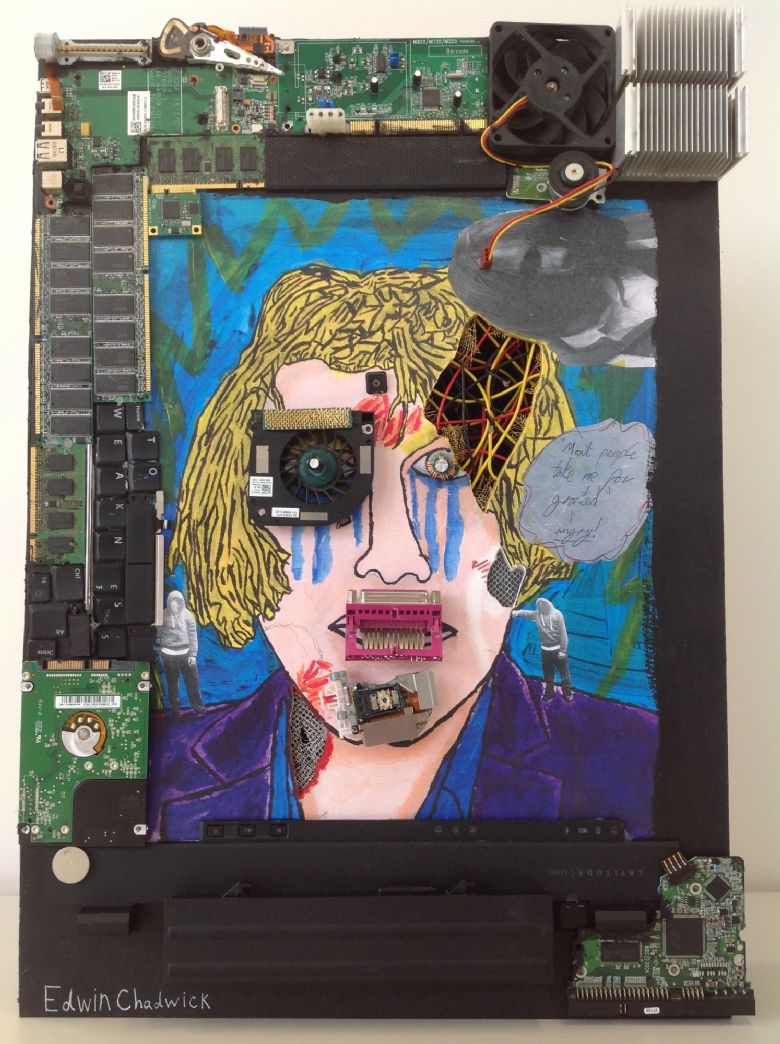 Deon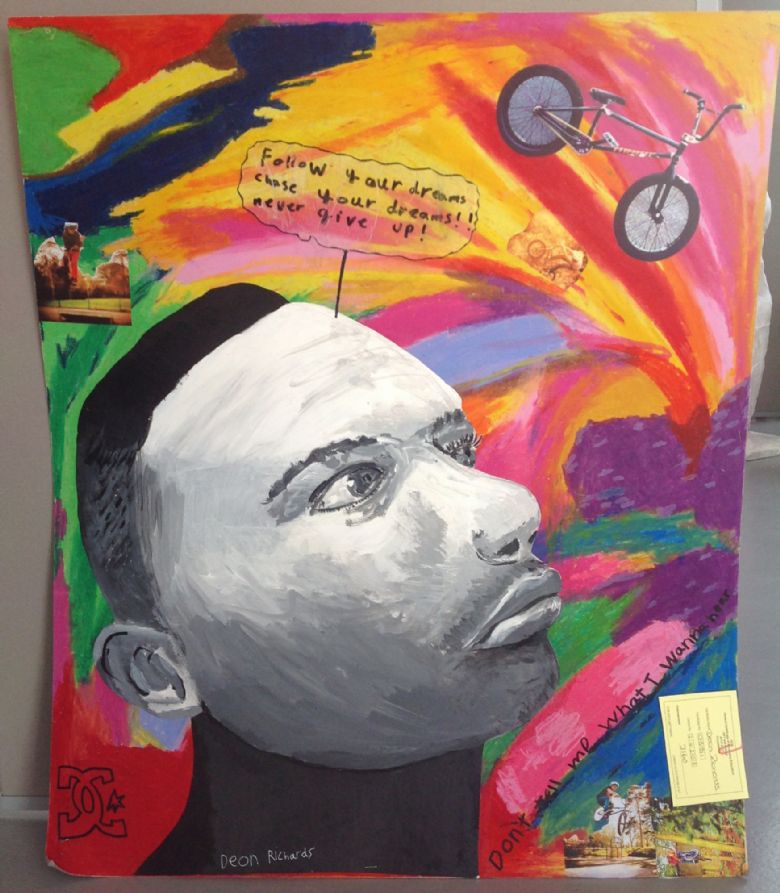 Connor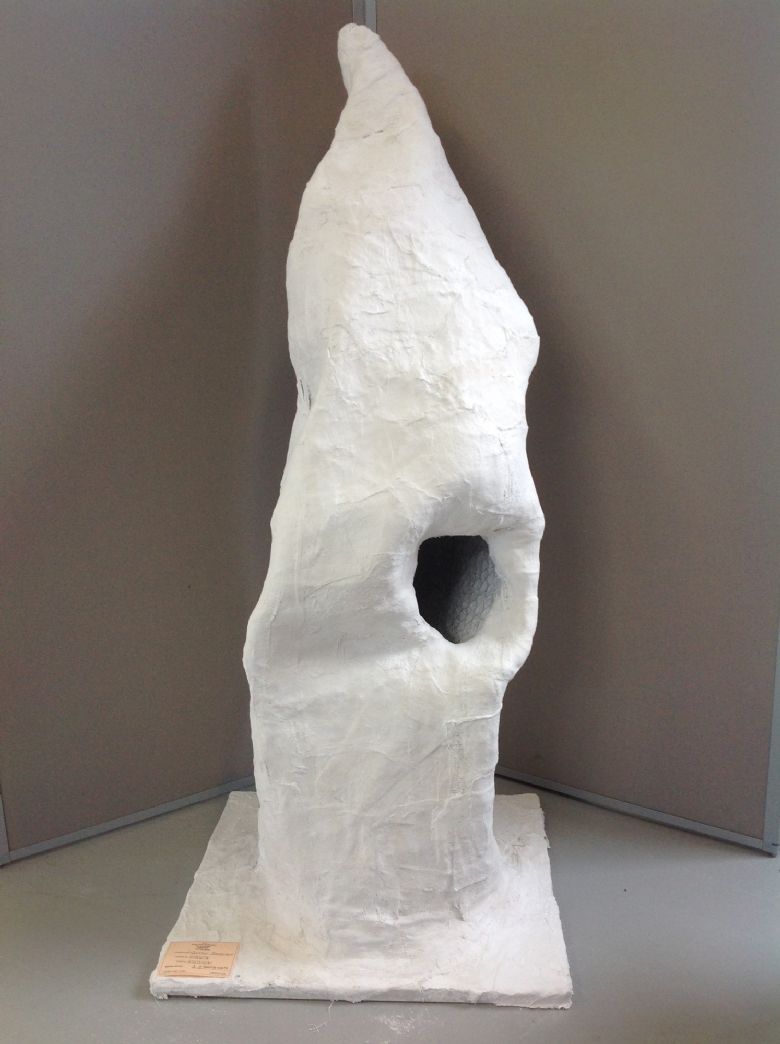 Bethany