Newsletter 17th June 2016
Menu Week: Week beginning 20th June will be Week 2 as listed in the Spring/Summer Menu.
Attendance: Week ending 10th June was 94.7%
Best Class Attendance: Week ending 10th June was 7P at 96.9% - Well Done
Jo Kehoe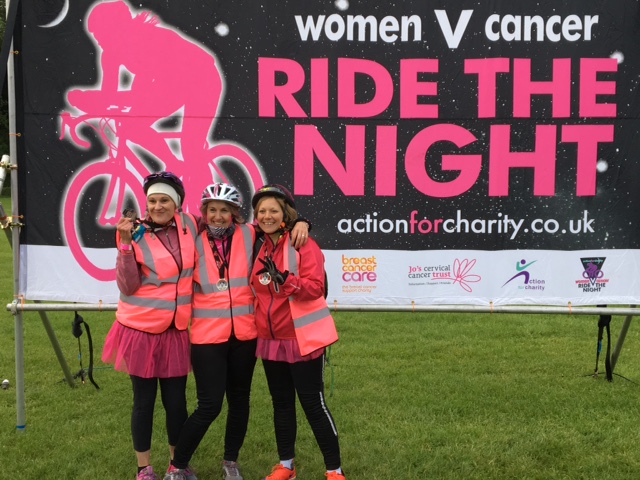 In the half term holiday Jo Kehoe rode 100km at night through the streets of London in aid of Women versus Cancer. She finished the Ride the Night in 8 hours and said it was a fantastic experience. They rode past the key land marks in London and even the London Eye turned pink!!!
9H
On Friday 10th June 9H enjoyed a fabulous afternoon at the Boing Zone in Stourbridge. This was a reward for hard work this term. They spent an hour bouncing and interacting with other students from neighbouring special schools and their behaviour was excellent. Well done 9H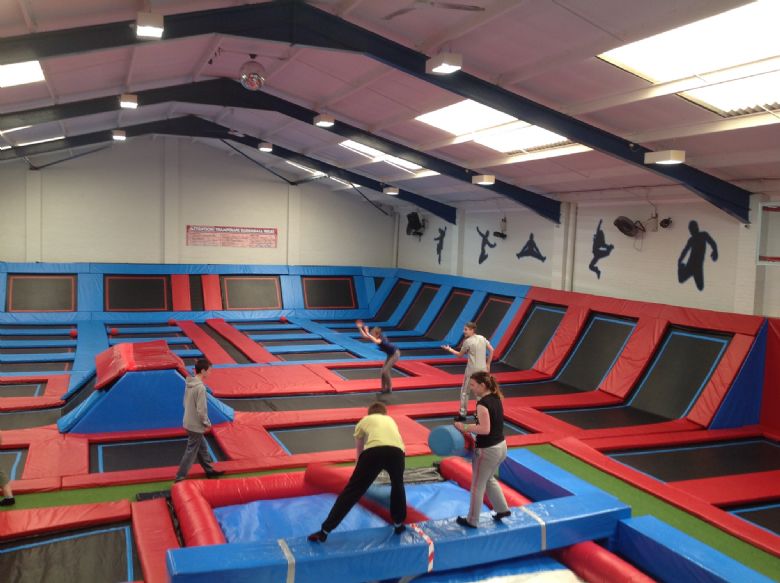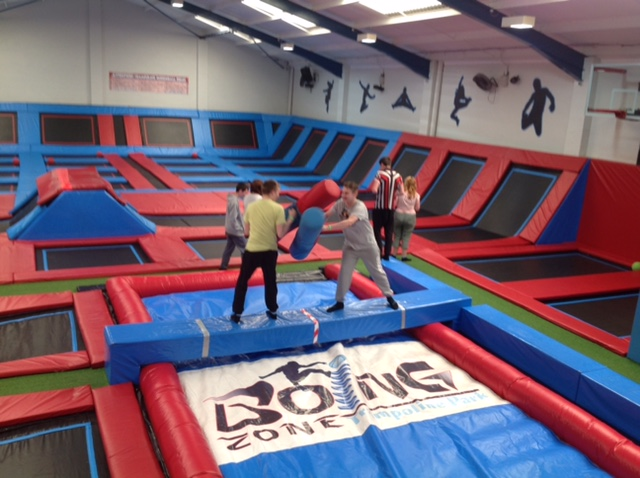 Year 11 Food Technology Class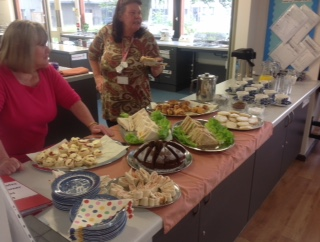 This week in Food Technology the Year 11 class has produced an amazing afternoon tea which they then shared with their peers and staff over a lovely cup of tea!
It was great to be able to socialise as a whole year group and think a little about the excitement of next week and the prom.
We wish all the year 11's much happiness and success in all they do, and hope they will pay us a visit once settled at college or school, so we can hear how well they are doing.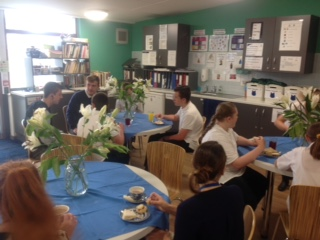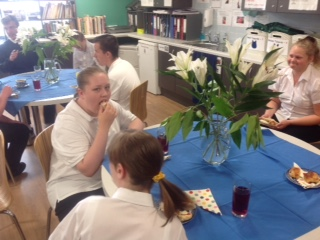 Year 8's and Year 9's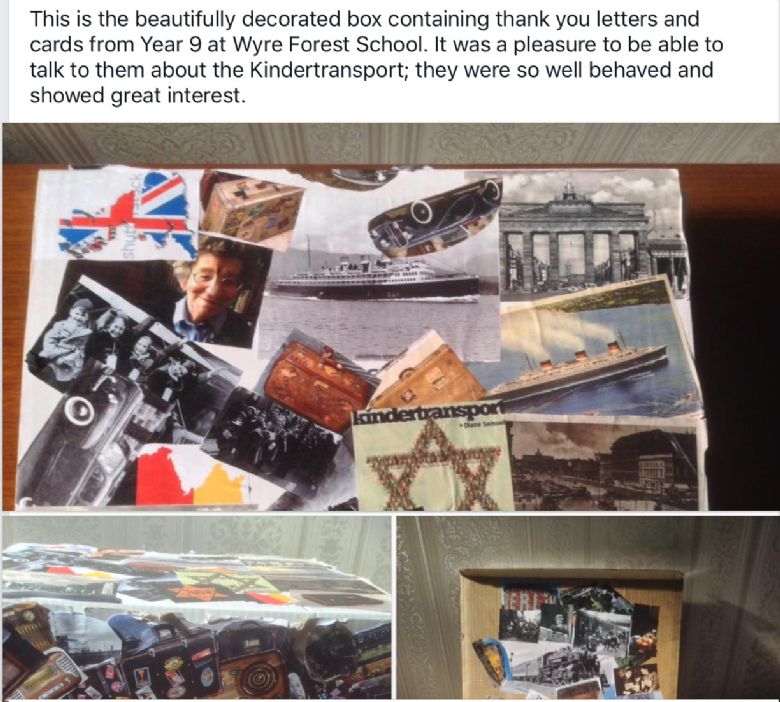 Our Year 8 and Year 9 pupils sent a lovely thank you box to Loree Napier who came to Britain on Kindertransport in 1939 for her interesting talk in school.
Russell House News…
Russell House have had a generous donation of a Wii console with many games and extras. Pupils and staff at Russell House would like to thank Ben Cartwright of "Cartwright Domestic Installations" for this wonderful donation.
This donation comes ahead of our planned "Sponsored 24hr Go-Kart Onesie Relay" event which is planned for the last week of term. There are many slots still available for pupils, staff and their families to get involved and ride a pedal go-kart around our track for half an hour to raise money for our new pupil common room and garden equipment. Please get in touch with Trina Bunn or Tim Matthews in Russell House for more information.
Kidderminster Shuttle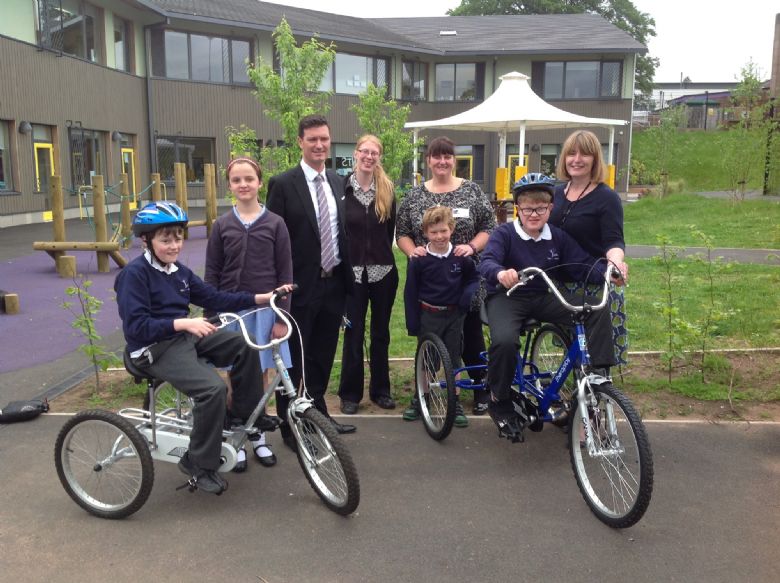 We were in The Shuttle again…did you see us?
http://m.kidderminstershuttle.co.uk/news/14537205.Kidderminster_school_wheely_delighted_with_trike_donation/
Would you like to help the school by entering an on-line competition?
You are invited to nominate a Worcestershire community project for a chance of winning a £25,000 grant…
http://m.kidderminstershuttle.co.uk/news/14527982.Members_invited_to_nominate_their_Worcestershire_community_project_for_a_chance_of_winning_a___25_000_grant/
Win £5,000 for your school library with National Book Tokens…
https://www.nationalbooktokens.com/schools#.V2Os0694WrU
COMPETITION TIME
We will be changing our secondary class names for September and have asked all staff and pupils for ideas, we are thinking about famous Kidderminster / Worcestershire / West Midlands people, such as 'Plant' Class (Robert Plant), 'Hill' Class (Rowland Hill), 'Elgar' Class (Edward Elgar) – get your thinking caps on!!