Newsletter Friday 1st July
Latest news from Wyre Forest School...
Menu Week: Week beginning 4th July will be Week 4 as listed in the Spring/Summer Menu.
Attendance: Week ending 24th June was 94.7%
Best Class Attendance: Week ending 24th June was 7P at 96.6% - Well Done (again, and again and again!!!)
Leavers Prom and Leavers Assembly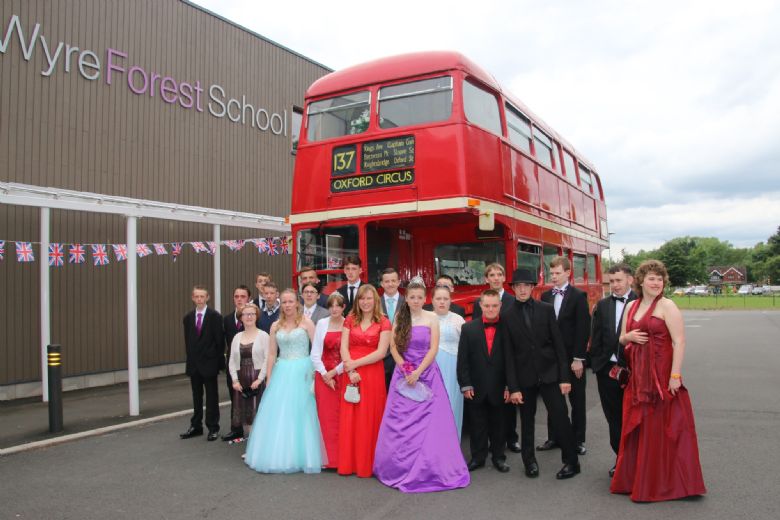 Students and staff had a great evening at the Leavers Prom on Thursday 23rd June. The evening started with them being served canapés & 'mocktails' by the Year 10 GCSE catering students at school, before they were transported in a vintage Route Master bus to Stourport Manor, where the theme for the evening was 'All things British'. Here they enjoyed a meal, disco and entertainment by the Fizzogs (dancing grannies) as well as the chance to use our very own photo booth & prop box. The Prom Committee would like to thank all the students (and staff) for their excellent behaviour on the night.
Last Friday was time to say goodbye to 21 of our year 11 and year 13 pupils. Their education at WFS has sadly come to an end and it is time for them to begin the next stage of their lives. Many have places at Kidderminster College whilst others will continue their studies at colleges in Redditch, Worcester and Stourbridge. Two pupils have been lucky enough to gain apprenticeships. Change is never easy but we are confident that the young pupil have gained the strengths and skills needed to face the forthcoming challenges.

The farewell assembly was an emotional send off. Hankies were required by staff, pupils and parents as we listened to form tutors celebrating successes and achievements. We also saw some wonderful and often amusing photographs.

We are immensely proud of our leavers and wish them the very best of luck.
Transition for pupils
Transition went very well this week, we met new pupils who will be joining us in September and children had chance to meet their new Class Team and peers. Our next transition morning is Wednesday 6th July 9.30am – 11.30am.
11S Residential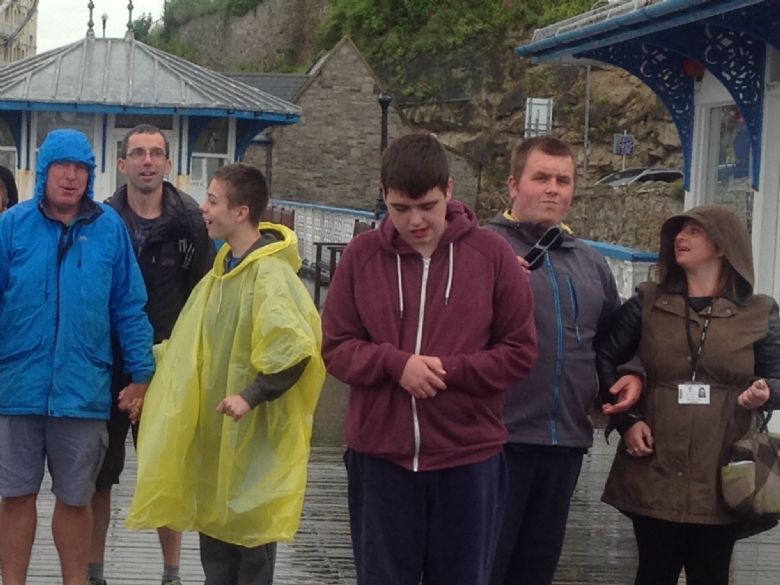 We had a fab time at the Wingate Centre - Food was good, staff were ok and Bob managed to behave himself! Rach, Shannon and Debs were angels (as usual). The weather was typically british but we managed to have some fun, we went on the beach and sent a water rocket in to the sky. We saw some fantastic animals at Chester Zoo and at least it was dry whislt we were there!!!
Pupil Achievements
We would like to congratulate Mason in 7P for winning his medal in Karate this week. He won his fabulous medal for Good listening, good behaviour, good kicking and concentration! Well Done!!
Teacher Weekly Award
Staff can award pupils exceptional points for behaviour/work/social skills or just being lovely! This weeks award goes to both Robbie (9H) and Katie (8H).
Bugsy Showcase
Key Stage 3 pupils are involved in performing a 'Bugsy Showcase' production in school on Thursday 7th & Friday 8th July at 1.30pm. Letters inviting parents of Key Stage 3 pupils to come and watch them have been sent home this week. Hope you can join us.
Dance Club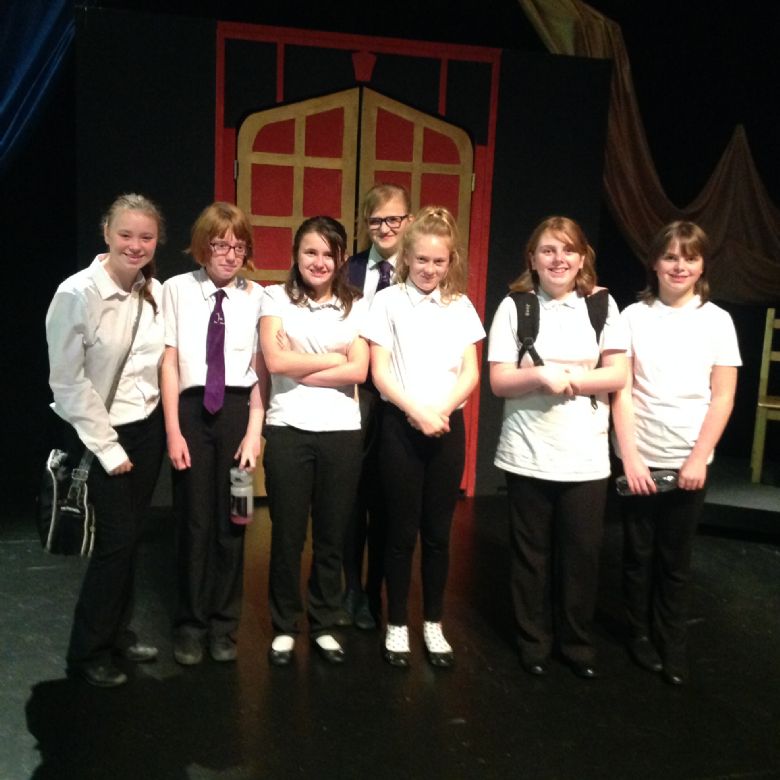 Students from Dance Club recently took part in a tour of The Artrix Theatre in preparation for their performance in Worcestershire Dancing on 5th July at 7pm. Students learnt about all aspects of a working theatre and enjoyed seeing behind the scenes as well as getting used to the stage area where they will perform!
Tickets for the show are available direct from The Artrix Box office: 01527 577330
Parachute Club
We have great fun every lunch time in parachute club! What do we do in club?
We encourage pupils to work together
We work on our physio targets
We learn new songs and have lots of fun!
!